Call us at 718-484-4449.
You can't always be there to monitor your loved one – but we can. Are you looking for home care in NYC? Entire Care Inc. is #1 in private home care agencies in NYC. We are a home care agency that is fully licensed by the New York State Department of Health to provide full range of home care services, including home health aides, homemaker, housekeepers, nursing, companion care and private personal care.
We accept Medicare for home care services! Call us at 718-484-4449 to find out if you qualify.
Below you will find a full list of Home Care New York services provided by Entire Care Inc.: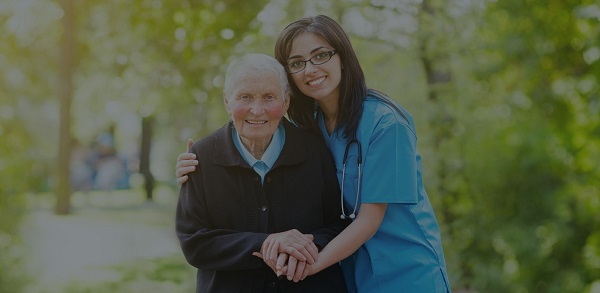 New York Companion Services
Many seniors do not just need a home health aide, they also want someone they can talk to and rely on throughout the date. Companions fill the gate for those seniors who need social interaction in addition to essential home care services such as cooking, cleaning, housekeeping and help throughout the day. At Entire Care, we provide companion service and our companions are most caring and loving ones that you can find.
New York Live-in Home Health Aides
There are many seniors living in New York who are very frail and require constant supervision. Entire Care provides live-in Home Health Aides who will live with you and stay 24 hours a day, 7 days a week and ensure that you are fully taken care of.
New York Home Health Aides
Home Health Aides are people who love to take care of others. Our HHA's will help you or your loved one with every day activities such as bathing, cleaning, brushing teeth, getting dressed, cooking, doing your laundry, taking medicine and much more.
New York Alzheimer's and Dementia Care
Many seniors who live in New York require special assistance, as they are diagnosed with either Dementia or Alzheimer's.
Dementia is not a specific disease, but instead a group of condition where at least 2 brain functions are impaired – such as memory and judgement. Seniors who suffer from dementia may lose their social skills, may become very forgetful. People suffering from dementia gradually see a decline in brain function over the years and require skilled home attendant staff to care for them properly.
Alzheimer's is a brain disease that affects more than 3 million people every year. It results in brain cells gradually decaying over time, and can result in complete memory loss, among other things.
At Entire Care, we only assign staff who is properly trained to care for Dementia and Alzheimer patients. If you've got a loved one who suffers from Dementia or Alzheimer's, call us today and we will help.
New York CDPAS
CDPAS  home care service that is provided by Medicaid. It is  meant for those people who want to keep control over who provides home care services to them. There are certain requirements for CDPAS such as considering being alert with unimpaired judgement, among others. Entire Care Inc. provides CDPAS services.
New York Assisted Living Care
If you or your loved one is currently in a New York assisted living facility you may need a home attendant, personal care assistant or home health aide in addition to the services provided by the assisted living facility. If this is your situation, we can help you receive full care inside the assisted living facility.
Our Mission: At Entire Care we believe that every senior that we service should be cared for like they belong to our own family. There is no better rewards for us than to help seniors in need, see seniors smile, and make it easier for New York seniors to enjoy their elder years.
Call us 718-484-4449.