When searching for the best home care agencies in Bronx, NY, you should always think about Entire Care. Entire Care Inc. specializes in providing Bronx Home Care Services to all Bronx residents, regardless of the part of Bronx you live in. We are licensed by the New York Department of Health to provide Bronx home care services. Call us at 718-484-4449. Our services include: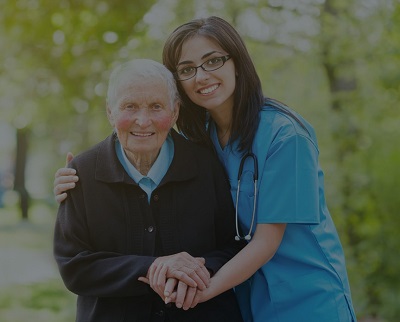 Bronx home health aides
Bronx personal care assistants
Bronx personal assistants
Bronx Alzheimer's and Dementia care services
We service all boroughs of the Northwest Bronx and cover the following:
Bedford Park
Belmont (Arthur Avenue)
Riverdale

Central Riverdale
Fieldston
Hudson Hill home care services
North Riverdale home health care
Spuyten Duyvil (South Riverdale)

Fordham (including Fordham Heights)
Kingsbridge

Kingsbridge Heights personal care assistants
Van Cortlandt Village

Marble Hill home health aides
Norwood (formerly Bainbridge)
University Heights
Woodlawn
Looking for home care in NYC in other areas? See all of our locations:
If you are a resident of the Southwest Bronx, we can also help. Our covered areas include:
Downtown Bronx (Courthouse/Yankee Stadium area) / Concourse Village
East Tremont
Highbridge
Mott Haven (including Port Morris)
The Hub
Tremont (including Mount Eden and Mount Hope)
West Farms
Hunts Point
Longwood (including Foxhurst and Woodstock)
Melrose
Morris Heights
Morrisania (including Crotona Park East)
Entire Care Inc. also services all Northeast Bronx areas, providing home care in the following:
Allerton
Baychester
Bronxdale
City Island HHA's
Co-op City
Pelham Parkway home health care
Van Nest Dementia care
Wakefield Alzheimer's care
Williamsbridge
Eastchester
Edenwald personal care assistants
Indian Village
Olinville
Morris Park in-home care
Pelham Gardens
And finally, if you are looking for a home care agency licensed to provide services in the Southeast Bronx, we also cover and provide service for:
Bronx River
Bruckner
Castle Hill home attendats
Clason Point home care aides
Country Club
Edgewater Park in-home senior care
Harding Park
Parkchester senior home services
Park Versailles
Westchester Heights personal care assistants
Pelham Bay (including Pelham Bay Park and Orchard Beach)
Soundview
Schuylerville
Throggs Neck
Unionport HHA's
Westchester Square Dementia and Alzheimer's care
Call us today at 718-484-4449 to speak with us.
Here's a list of the zip codes in Bronx where we provide home care services:
| | |
| --- | --- |
| Central Bronx | 10453, 10457, 10460 |
| Bronx Park and Fordham | 10458, 10467, 10468 |
| High Bridge and Morrisania | 10451, 10452, 10456 |
| Hunts Point and Mott Haven | 10454, 10455, 10459, 10474 |
| Kingsbridge and Riverdale | 10463, 10471 |
| Northeast Bronx | 10466, 10469, 10470, 10475 |
| Southeast Bronx | 10461, 10462,10464, 10465, 10472, 10473 |